Ask Steven
Ask Steven: How many hookers have captained England in Tests?
John Griffiths
February 5, 2016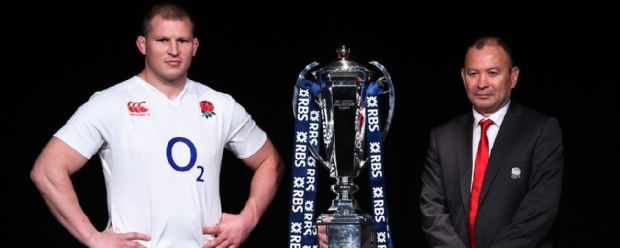 © Stu Forster/Getty Images
How many hookers have captained England in Tests? David Allen, England
Dylan Hartley -- who has already captained England once in the drawn Test against South Africa in 2012 when Chris Robshaw was injured -- is only the seventh hooker to lead the side.
Hookers weren't selected by England until 1923 when Wavell Wakefield, as pack leader, insisted that forwards should in future be picked for specialist skills. In previous years, the selectors had named eight forwards on the basis of their all-round abilities at scrummaging, jumping, foraging in the loose and the long-lost art of dribbling.
Bristol's Sam Tucker was the first out-and-out hooker to lead England. He was captain three times in 1930 and 1931. Bert Toft of Waterloo led from the middle of the front-row in 1938 and 1939.
Sale's Eric Evans was the first post-war hooker to captain England. A fitness fanatic, he trained with the famous Manchester United "Busby Babes". He took up the reins of captaincy in 1956 and instilled a strong team spirit in the national side, leading England in 13 successive Tests before retiring shortly after his 37th birthday in 1958. His teams won nine and drew two of their matches, collecting a Grand Slam in 1957 and another outright Five Nations title in 1958.
Another Bristol hooker, John Pullin, famously led the national side to wins over South Africa, New Zealand and Australia in the early 1970s at a time when England fared modestly in the Five Nations.
Like Evans, he was at the helm 13 times, including the defeat in Dublin in 1973 when he made the famous remark at the post-match banquet, "We might not be much good, but at least we turn up."
That was a jibe at the Wales and Scotland teams that had declined to meet the Irish the year before when the political troubles were at their height. Pullin and England were unmoved by threats on their lives and were greeted by thunderous applause as they ran on to the field that afternoon.
Peter Wheeler -- five times in 1983 and 1984, including a Twickenham win over the All Blacks -- and Dorian West -- in a RWC warm-up game in 2003 -- were the other hookers who led England.
© ESPN Sports Media Ltd.