Waratahs will consider centre switch for star full-back Israel Folau
Tevita Kuridrani, Israel Folau
© (Photo by Chris Hyde/Getty Images)
NSW Waratahs coach Daryl Gibson is considering shifting Wallabies full-back Israel Folau to outside centre for the 2016 Super Rugby season.
Folau has made his name at full-back since joining the 15-man code in 2013, however Gibson is confident the 26-year-old could take the No.13 jersey vacated by Adam Ashley-Cooper's move to French club Bordeaux-Begles if required.
"After three years and with the experience he has gained in our sport he is feeling very comfortable in terms of positioning with what he was in league," Gibson told Sky Sports Radio on Thursday.
"That shift would be something good around the enthusiasm of a new position. It's certainly something that we've considered."
Such a move was first mooted last season and Gibson, a former All Blacks centre, says he is keen to get Folau on the ball more.
Michael Cheika's replacement at the Waratahs also said he believed the ankle injury Folau suffered in Australia's World Cup campaign, which ultimately saw him requiring surgery, could be a positive for the former NRL star's career.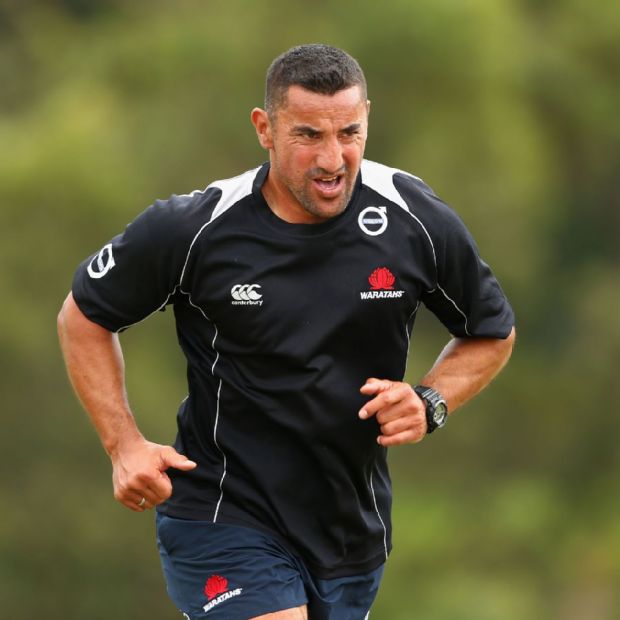 © Cameron Spencer/Getty Images
"Sometimes injury can be a good thing. It meant that Israel got that break that he desperately needed. He's had three years of solid playing, he's probably been one of Australia's best," Gibson said.
"The fact he can't play on with that injury is probably a good thing for him for the next three years."
If Folau is to make the move to No.13, Waratahs defence guru and former Wallabies hitman Nathan Grey looms as a key influence.
Outside centre is generally regarded as being the hardest defensive position in rugby and Grey's expertise will be invaluable should Folau shift into the front line.
"Where he plays will be dependent on where everyone as a coaching panel - and Daryl's the head coach - feels that he's going to add the most impetus to the side," Grey said on Wednesday.
"If that's at 15 or that's at 13, then I'm sure he'll be looking to apply his skill set to the way we want to play and aid our chances of performing really well.
"Without a doubt, he's comfortable in that front line. There's some nuances you've definitely got to pick up and he's been working with Adam and with other excellent defenders for a number of years.
"So it's just a matter of making that decision and up-skilling from there."
© AAP