Charlie Hodgson to join Saracens backroom staff at end of season
ESPN Staff
November 26, 2015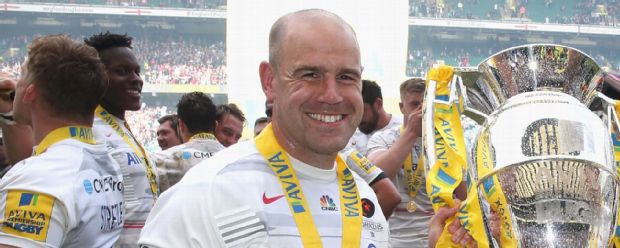 © David Rogers/Getty Images
Saracens fly-half Charlie Hodgson will retire from playing at the end of the season and join the club's backroom staff.
The 35-year-old won two Aviva Premiership titles as well as 38 England caps during a distinguished career that also saw him tour New Zealand with the British and Irish Lions in 2005.
Once he's hung up his boots, Hodgson -- the Premiership's all-time leading scorer with 2,486 points -- will head up Saracens' recruitment drive across all age groups as Head of Recruitment and Talent Identification.
"I'm extremely excited to be taking up the new role at the end of the season," said Hodgson, who spent the first 11 years of his career with the Sale Sharks.
"It was a very tough call to make, as being a rugby player is the only thing I've ever known in my working life. In one sense my career seems to have lasted a lifetime and in another sense it's just flown by. It was a difficult decision to make, but my body is now telling me that it's probably the right thing to do.
"I've been presented with an amazing opportunity to be here at Saracens in a different capacity, and it's an opportunity I felt that I just couldn't turn down.
"I've been very lucky in my career to have played for two fantastic clubs in Sale and Saracens. Having the chance to play for my country and tour with the Lions was a real honour, and something that I'll always cherish."
Saracens director of rugby Mark McCall said: "We're delighted that Charlie will be staying on at Saracens in such an important capacity. It's great for the club to provide our players with a pathway into a different career.
"As a guy with such rugby knowledge and intelligence as Charlie is tailor made for the role and he will prove to be a huge asset for the club going forward."
© ESPN Staff