Brett Gosper confident Japan will host 2019 Rugby World Cup
ESPN Staff
September 10, 2015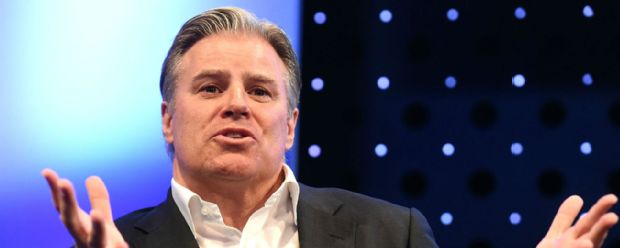 Brett Gosper
© Tom Dulat/Getty Images
World Rugby are confident Japan will still be able to host the 2019 Rugby World Cup but in the unlikely event they fall short of the requirements they will look to Italy or South Africa to step into the void.
Japan scrapped their plans for the new National Stadium in July, a ground that was set to play a huge part in the World Cup, due to spiralling costs. The decision put a cloud of doubt over their claims to host rugby's next global gathering but World Rugby CEO Brett Gosper is optimistic they will be able to fulfil their duties.
"I'm extremely confident that the Japanese will come up with a contingency that will satisfy our requirements but Rugby World Cups are so important for World Rugby that we have to be absolutely sure of the certainty of our revenue streams flowing from that problem that we've had with the national stadium leaving," Gosper said on EWN Sport. "We're confident that they'll sort that, they have until the end of September, and the indications that we're getting is that we'll have those reassurances that we require."
However, if Japan have to back down from hosting the World Cup, then Gosper will look to Italy or South Africa.
"There haven't been any discussions with SA Rugby in itself. Obviously, in the unlikely event that there was an issue in Japan, it would make sense that the first people you would consult would be the other two contenders at the time, which were Italy and South Africa.
"As I say we don't envisage that being the situation, we are very confident that Japan will deliver on the requests that we've made to them in terms of reassurances on the 2019 World Cup."
© ESPN Staff