Wasps' Andy Goode slams team-mate Christian Wade for missing charity event
ESPN Staff
April 17, 2015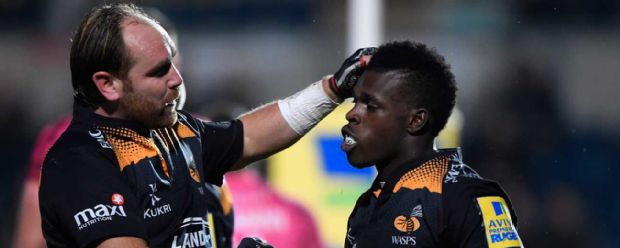 Christian Wade and Andy Goode
© Mike Hewitt/Getty Images
Wasps fly-half Andy Goode took to Twitter to criticise team-mate Christian Wade for his no-show at a charity event.
Goode attended a Matt Hampson event on Wednesday and Wade was meant to also be in attendance. Mark Cueto and Danny Cipriani travelled south for the occasion but Wade was absent.
Goode, who will leave Wasps at the end of the season for London Irish, was less than an impressed by Wade's call. He tweeted: "Bad values from @christianwade3 agreeing to come to a charity event for @Hambofoundation then saying he's too tired, poor culture & no trust".
Wade is currently recovering from a hamstring injury that saw him ruled out of Wasps' Champions Cup quarter-final against Toulon.
© ESPN Staff