England's Danny Care welcomes Eddie Jones' alcohol policy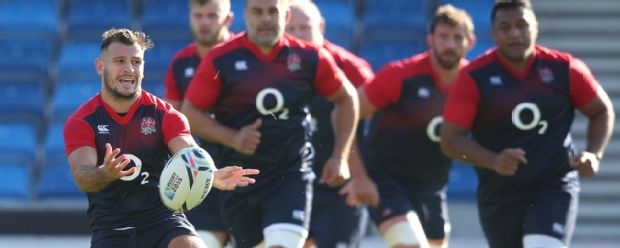 Danny Care
© David Rogers/Getty Images
Danny Care has welcomed the trust shown by Australian coach Eddie Jones in giving his England players permission to drink.
Jones has told his squad they can "have two pints, but that doesn't mean have 15 pints" during planned "relaxing nights" to enable them to bond ahead of Saturday's Six Nations opener against Scotland.
It marks a significant departure from the previous England regime, which kept players on a tight leash in response to the off-field excesses witnessed during the 2011 World Cup.
O'Shea: Jones will excite players and the media
"We've had a couple of nights where we have gone out for dinner as big groups and a night going out in smaller groups in order to get to know each other a bit better," Care said. "We have had a couple of beers, we have been trusted to do that which has been very nice. 
"When it is a new squad coming together, you have got to get to know each other and Eddie is very keen we do that on and off the pitch.
"As backs we went out and had a couple of beers and the forwards did the same in a different bar, so we kept away from the big lads! Little things like that are new and different.
"We've not paid for too many drinks ourselves yet, which is nice and we're going out tonight. I've got the RFU's cash here!"
When asked if it was a departure from the rules in place over the last four years, Care said: "Maybe it's a little bit different.
"We had our moments, but there was a time and a place for it. With a new coach coming in, you have to break down these barriers. You're knocking lumps out of each other with your clubs and you need to work out a style that's best for England."
Care had fallen out of favour in the build up to last autumn's World Cup but the Harlequins scrum-half is set to start ahead of Ben Youngs when Jones names his starting XV to face Scotland on Thursday.
© AAP