Japanese franchise creating concerns for SANZAR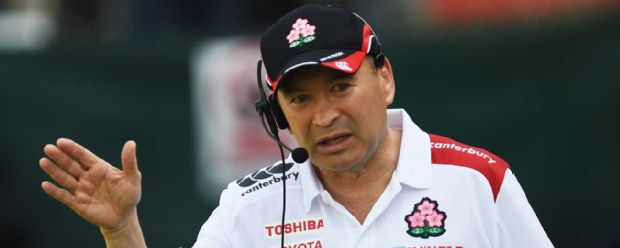 Eddie Jones
© (Photo by Atsushi Tomura/Getty Images)
SANZAR are keeping a close eye on the new Japanese Super Rugby franchise with it currently looking like Tuesday's deadline for recruitment ahead of next season will pass without any players signed up for the 2016 campaign.
Reports in The Australian suggest the Japanese team are expected to finalise their recruitment on Tuesday but are yet to confirm just who will play for the franchise next term. The problem is in part due to the different contract models in Japan's Top League compared to their South African, New Zealand and Australian counterparts.
The Japanese Rugby Union will preside over the new franchise and SANZAR are helping them with the process of bringing in players.
"Without a doubt it's a serious issue which we need to monitor very closely," SANZAR chief executive Greg Peters told The Australian. "It's a steep learning curve for the management of the new entity to understand how the contracting process works.
"They have their own particular local nuances. They are working through those issues. They have a different contracting model that we don't have here."
SANZAR are currently waiting on a report from the JRU before deciding on the next step. Peters added: "We will be expecting a pretty robust progress report at that date. We'll review that when it comes in and see exactly where they are at.
"We have had regular dialogue with the new entity up there, speaking to them weekly for reports on their readiness. I know they are in very serious conversations. The contracting model because it's different likely means once one signs there will be a number of signatures pretty quickly, particularly the core group of players, which is the World Cup squad.
"We are aware of the process they are undertaking to sign players. They are in dialogue with a number of players. They have presented offers to a number of players. They have had dialogue with the companies that run the Top League teams who, and I use the word advisedly; 'own' the players, because a lot of the players are lifetime employees of those companies.
"What we need to understand is that it is a different environment than what you would see in New Zealand or Australia or South Africa or Argentina."
© ESPN Staff